8 Top-Rated Port Orchard Roofing Companies
In Kitsap County, there's no shortage of high-quality roofing contractors to choose from. How do you know who to go to for your repairs?
Here, we've listed out the top eight Port Orchard roofing companies based on the following criteria:
Google rating
Proximity to Port Orchard
Services provided
Look through the list and find your next roofing partner!
1. Kitsap Roof Pros
Kitsap Roof Pros saw a gap in the market. They noticed that even though there were many companies offering quality roofing services in the area, not many of them knew how to effectively work with insurance companies to get the best price possible for their clients. So, they decided to do something about it.
By making themselves experts in the insurance claims process, Kitsap Roof Pros provide invaluable quality to the homeowners they work with. They're able to negotiate effectively on behalf of their clients while earning the trust of their insurance companies. On top of that, they offer some of the best roof repair services in the area!
Google rating: 5.0 stars
Address: 10880 Old Frontier Rd NE, Silverdale, WA 98383
Phone number: (360) 642-3006
2. Connelly Roofing & Gutters
For well-executed residential and commercial roofing services, look no further than Connelly Roofing & Gutters. A family-owned roofing company, this team treats every roof they work on like it's their own. This customer-first approach has helped them gain the reputation they have for providing quick and affordable service.
Google rating: 5.0 stars
Address: 4000 Coronet Pl SE, Port Orchard, WA 98366
Phone number: (253) 397-5525
3. Hanley Construction
With over 40 years of experience in the industry, Hanley Construction certainly has put in the time and effort to be recognized as one of the top contractors in the area. They place high value on the relationships they have with their customers and work hard to provide high-quality work at a competitive rate.
A unique offering from Hanley Construction is their local showroom, where you can go and see samples of various roofing materials for yourself. You can compare the options available to you and, with guidance from Hanley's on-staff experts, choose the roofing material, style, and color that will work best for your home.
Google rating: 4.9 stars
Address: 250 Bethel Ave, Port Orchard, WA 98366
Phone number: (866) 386-1409
4. Rigid Roofing & Siding
Rigid Roofing & Siding takes a whole-exterior approach to home maintenance. Not only are they qualified to provide roof repair and replacement, but they can also help you with your siding, decking, and more.
This team aims to provide the best customer service experience in the business. They offer flexible meeting scheduling options, allow for digital document siding, and take a variety of payment options. They also offer homeowners the opportunity to enroll in their Guardian Club, which provides access to preventative cleaning and maintenance services throughout the year.
Google rating: 4.9 stars
Address: 1530 Retsil Rd SE, Port Orchard, WA 98366
Phone number: (360) 583-5778
5. Rainy City Roofing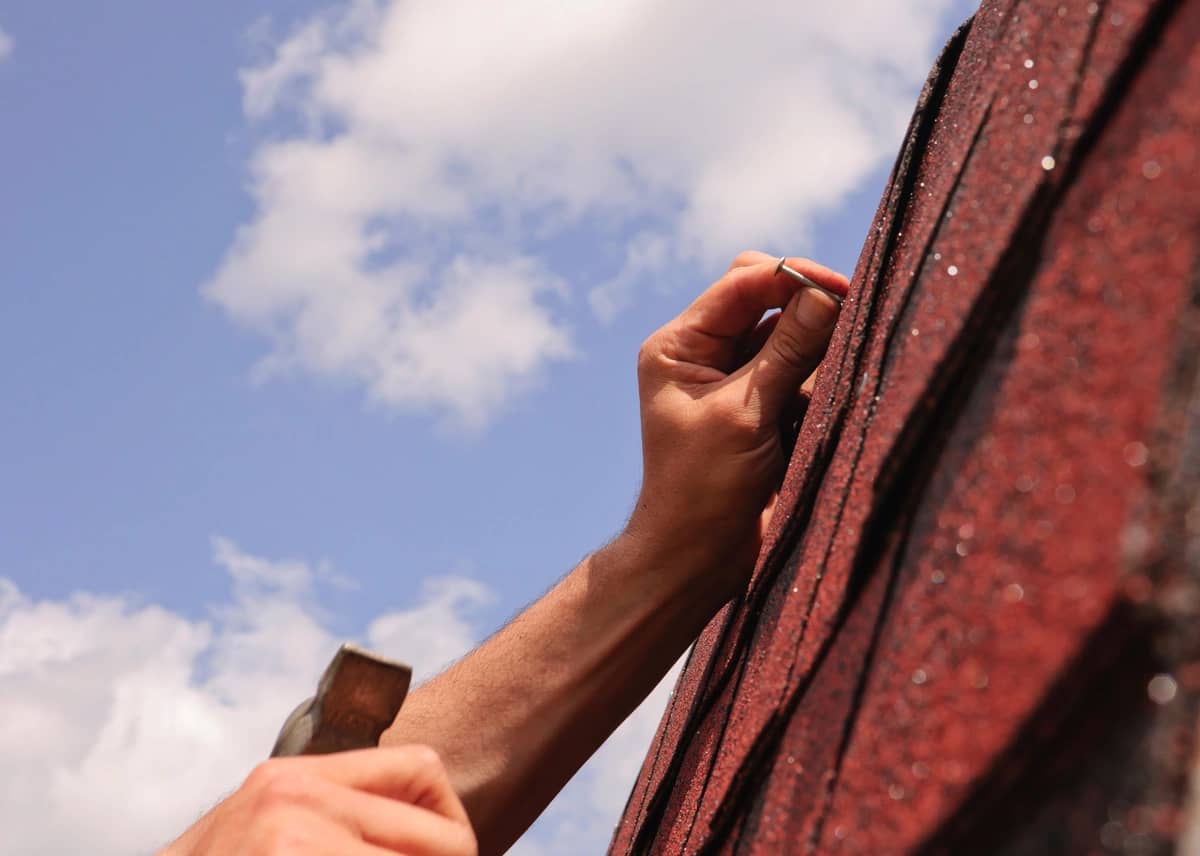 If you're looking for no-frills roofing service, Rainy City Roofing may be the contractor for you. They offer roof repair, replacement, and cleaning services, and past customers note their quick response times and affordable rates. Plus, every project they complete comes with a 10-year workmanship warranty.
Google rating: 4.5 stars
Address: 1372 SE Carl Pickel Dr, Port Orchard, WA 98366
Phone number: (360) 900-7690
6. Next Level Roofing
Sometimes, you just want to work with a contractor who has the time to provide you with a comprehensive estimate and full consultation so that you can get your questions answered and understand the service you're signing on for. Next Level Roofing provides this and more. With free bids for both commercial and residential roofing services, there's no risk in reaching out to see which services they can provide for your home!
Google rating: 5.0 stars
Address: 4280 W Alder St, Port Orchard, WA 98367
Phone number: (360) 633-5563
7. TR Roofing Company
Unlike other contractors on this list, TR Roofing is a commercial-first company. If you need a contractor who has the experience necessary to manage a roofing project for a large commercial building, multi-family home, or apartment complex, this team has what you need to successfully complete the project. They are also qualified to install a variety of materials on single-family homes.
The team at TR Roofing has specialized experience in waterproofing and repair services for roofs, a highly useful skill for protecting buildings in the Puget Sound area from the elements.
Google rating: 5.0 stars
Address: 3667 W Frontage Rd, Port Orchard, WA 98367
Phone number: (360) 549-5359
8. Port Orchard Roofing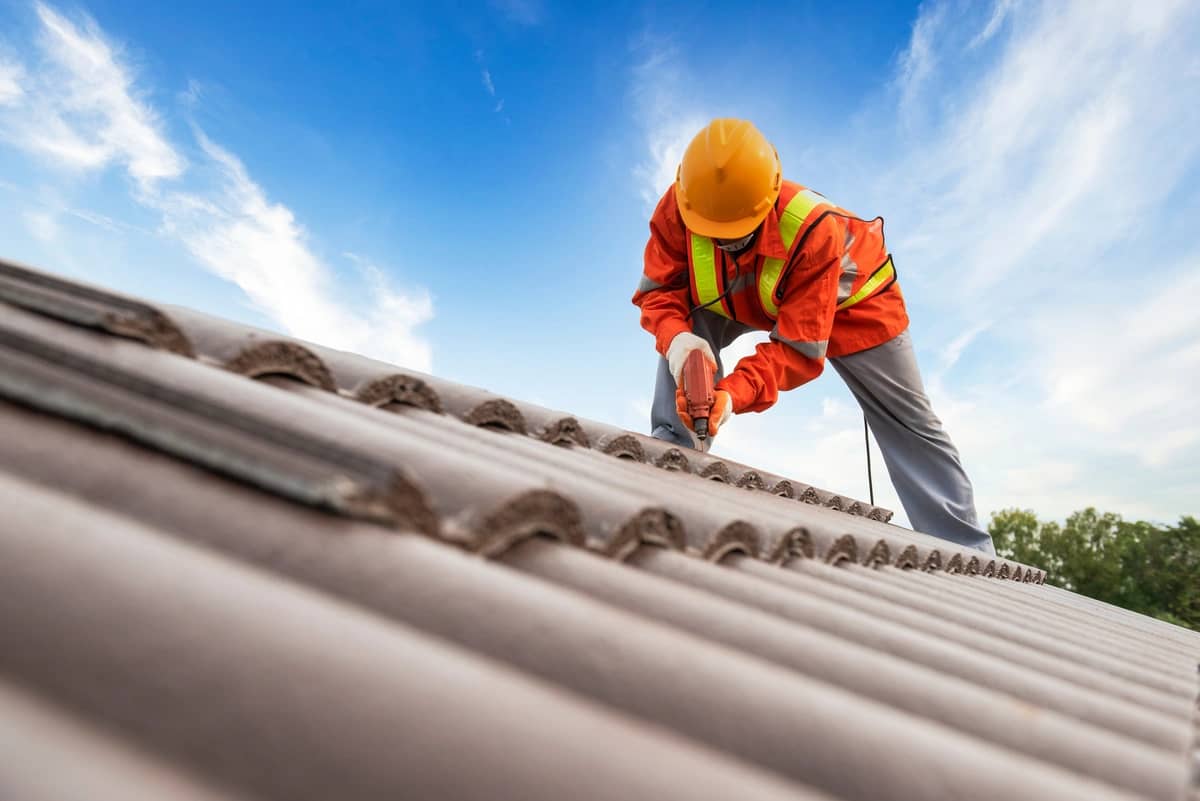 A truly local roofing company, Port Orchard Roofing holds many credentials from both local and national organizations, such as:
A+ rating from the BBB
Certified on Angie's List
Credentials from CertainTeed
Membership in both the Kitsap Home Builders Association and the National Roofing Contractors Association
They make it clear on their website that their team has lived and worked in the greater Kitsap area for years, giving them an intimate knowledge of the climate and weather patterns in Port Orchard. This helps them provide high-quality workmanship that's tailored to the needs of their community. Because of the high-quality materials that they use, they also have no hesitation in providing a 50-year materials warranty for every roof they work on.
Google rating: 4.8 stars
Address: 2799 SW Treehouse Way, Port Orchard, WA 98367
Phone number: (360) 649-7801
Work With the Best Roofing Company in Port Orchard
We're lucky to live in an area with such an abundance of skilled contractors to support the roofing needs of our community. But while any of these Port Orchard roofing companies will give you a good-quality roof replacement, our team here at Kitsap Roof Pros stands out from the rest.
We work to provide you with the very best service in the industry, and we take great care to ensure you're getting the best price on the market. Pair this with our incredibly professional staff, and it's easy to see why we have some of the best offerings in the roofing business.
Reach out to us today to discover the Kitsap Roof Pros difference for yourself!