What to Do On Bainbridge Island (2023 Guide)
Who doesn't love a little day or weekend trip to somewhere new? Bainbridge Island is a popular place for tourists and locals alike.
As a local Kitsap County-based roofing company, we've served home and business owners on Bainbridge Island more times than we can count. So, whether you're trying to get the most out of your Seattle trip or you're looking for something different to do this weekend, we've got you covered with a guide on what to do on Bainbridge Island.
This guide includes attractions, free exhibits, restaurants, and parks. Take a look below!
6 Fun Things to Do on Bainbridge Island
Before we dive into the different things to check out on Bainbridge Island, let's chat transportation. Most commonly, visitors take a ferry from Seattle to get directly to the island. You can walk, bike, or drive directly onto the ferry. If you're coming from the western parts of Kitsap County, Bainbridge Island is accessible by car.
Many people find it helpful to have a car to get around the island, but there's still plenty to do without a car. Once you've made your way to the island by car or ferry, be sure to check out these fun places:
1) Catch a Film at the Historic Lynwood Theatre 📽️
Are you an indie movie buff? Then you'll love the Historic Lynwood Theatre on Bainbridge Island. This cinema specializes in showing independent, classic, and foreign films that you won't see at the big-box movie theaters.
The Lynwood is found in a beautiful Tudor-style building. It was originally opened in 1936 as the Island's first "talking picture" theatre, so while you're there, you'll get to enjoy that part of history! Of course, they have plenty of buttery popcorn and candy on hand.
2) Rent a Kayak or Paddleboard 🛶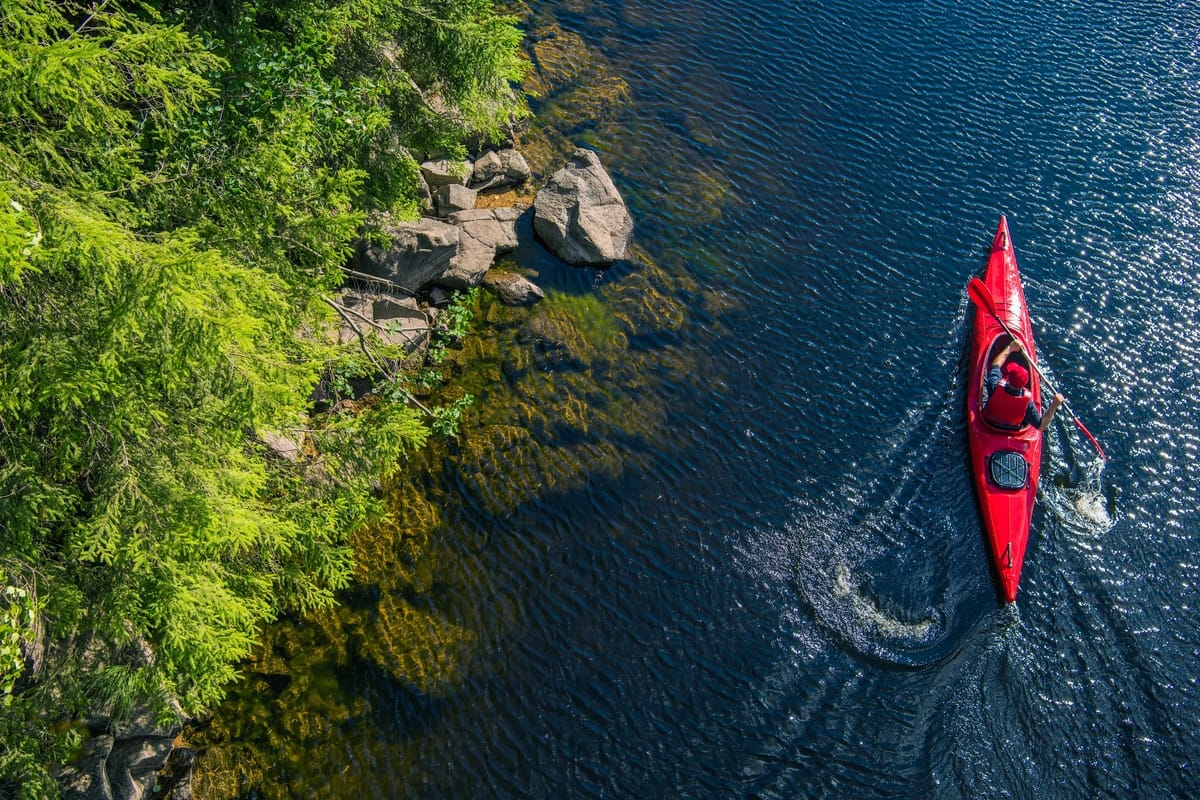 If there's one thing about this part of Washington, it's that the nature is unmatched. If you're looking to get as much nature time as possible, consider renting a kayak or stand-up paddleboard (SUP) so that you can spend some time in the beautiful Puget Sound.
There are few rental places, but we often use Exotic Aquatics. You can find them at City Dock on Eagle Harbor along the Waterfront Trail. Booking online is easy— you can rent equipment for just a few hours or the whole day.
3) Check Out the Saturday Farmers Market 🧑‍🌾
If you happen to visit the island on a Saturday from the beginning of April til the end of November, then you definitely need to check out the local farmer's market. You'll find the farmer's market at Town Square by City Hall.
Dozens of local farmers, food vendors, and crafters are present at each market, making it a unique shopping experience for everyone. Ever since 1990, this has been a fun activity for all walks of life who visit Bainbridge Island.
4) View Contemporary Art at the Museum of Art 🖼️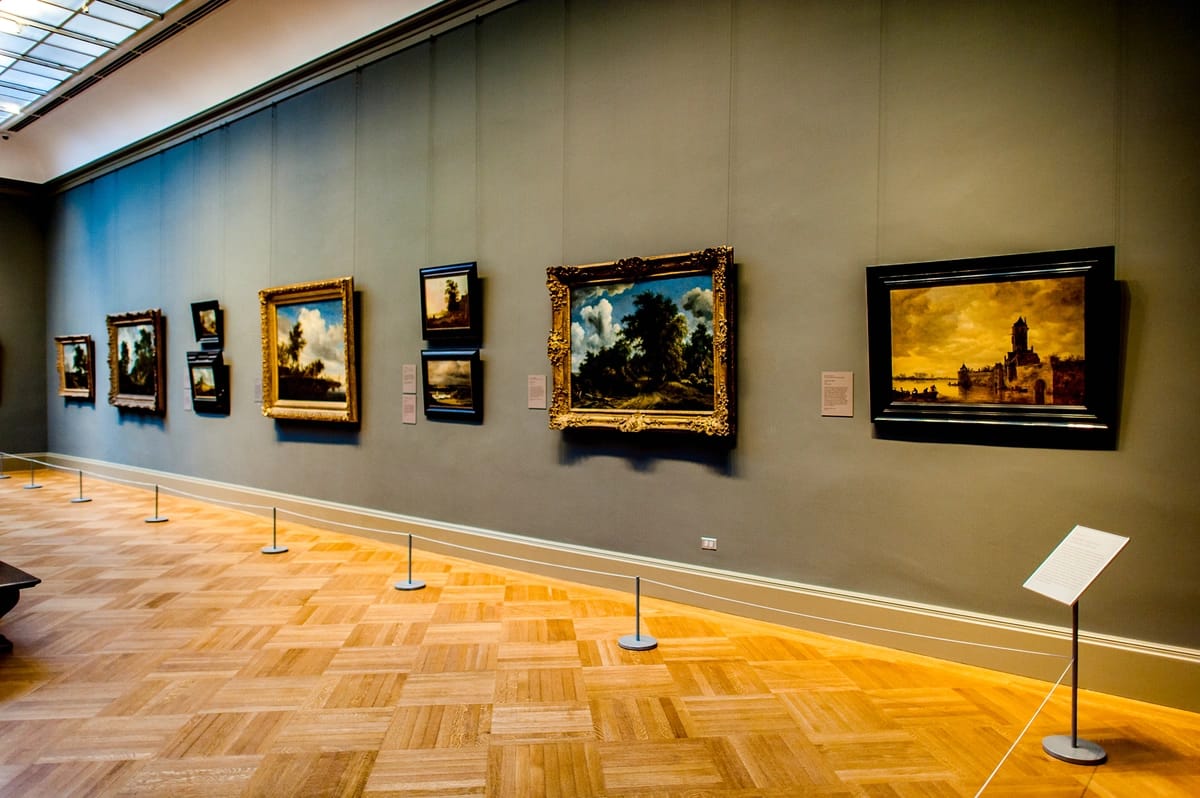 The only thing better than art museums are free art museums. If contemporary art is kind of your thing, you'll love visiting the Bainbridge Island Museum of Art (BIMA).
The BIMA is located right by the Bainbridge Island ferry terminal, so this is a great place to either start or end your day. The galleries feature work from emerging artists and recognized names alike.
But wait, there's more—
The BIMA doesn't just have art galleries. It also boasts:
Frequently changing major exhibitions
Classes
Film presentations
Workshops
Concerts
Events
A bistro
Museum store
Be sure to add this stop to your list!
5) Eat, Drink, and Be Merry 😋
Of course, we couldn't forget the food. No trip is complete without amazing food and drinks! While there are dozens of fantastic joints to check out, these are some of our favorites:
6) View Stunning Nature at the Bloedel Reserve 🌳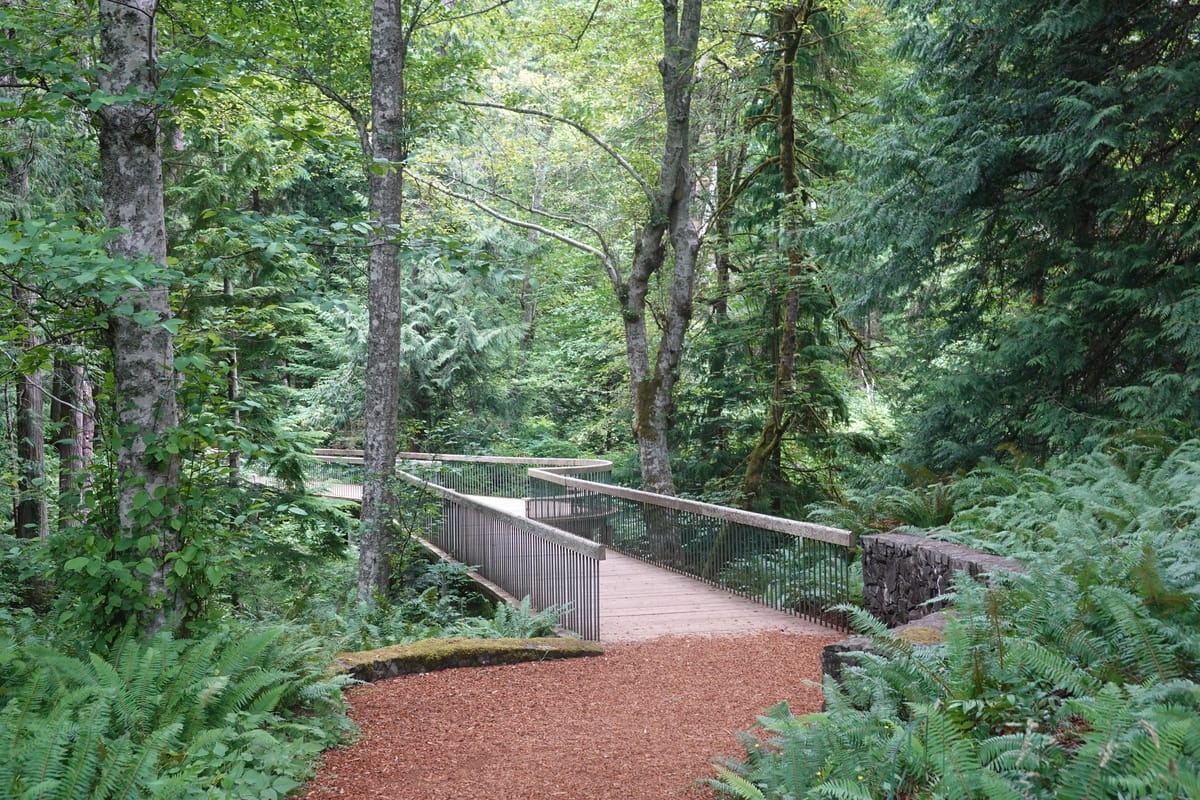 Bainbridge Island is chock-full of incredible nature that includes wooded areas, hiking trails, and water access. For a unique experience, we recommend visiting the Bloedel Reserve. This 140-acre nature preserve boasts landscaped gardens, woodlands, meadows, and even a reflection pool.
You can easily spend many hours at this stunning attraction, especially on a nice, sunny day. Keep in mind that you do have to purchase tickets in advance, as walk-up ticket sales are not permitted. The reserve sells timed tickets so that everyone can enjoy a spacious experience. Wednesdays are pay-what-you-can days.
Proudly Supporting Home & Business Owners on Bainbridge Island
Are the pieces starting to fall into place for your upcoming visit to Bainbridge Island? You'll have to let us know what your favorite part is.
As a local roofing and exterior home services company in Kitsap County, we love spending time on Bainbridge Island, and we're proud to support local businesses and build camaraderie with local homeowners.
If you're a resident of the island and ever need a communicative and trustworthy roofing partner, reach out to Kitsap Roof Pros at any time, and we'll be happy to help!